If you're considering VIP travel in the UAE, let me introduce you to the Gulfstream G150. This luxurious business jet is a popular choice for those seeking comfort, convenience, and style. With its sleek exterior and top-of-the-line amenities, the Gulfstream G150 is an ideal aircraft for both business and pleasure. Whether you're flying to Abu Dhabi, Dubai, Sharjah, or Ras Al Khaimah, this charter jet offers unparalleled comfort and privacy. So, why settle for commercial flights when you can soar through the sky in ultimate luxury? Let's dive into the world of the Gulfstream G150 and discover why it's the perfect choice for your next trip.
Overview of the Gulfstream G150
The Gulfstream G150 is a popular choice for business jet charters in the UAE due to its exceptional performance and luxurious amenities. This midsize jet is manufactured by Gulfstream Aerospace and is known for its versatility and reliability.
Performance and Specifications
Engine
The Gulfstream G150 is powered by two Honeywell TFE731-40AR turbofan engines, each producing 4,420 pounds of thrust. This allows the aircraft to reach a maximum cruising speed of 482 knots and provides a smooth and efficient flying experience for passengers.
Speed and Range
With a range of 2,950 nautical miles, the Gulfstream G150 can comfortably fly non-stop from Abu Dhabi to Istanbul or Dubai to Moscow. Its excellent range capabilities make it ideal for long-haul business trips or leisurely travel across multiple destinations.
Cabin Dimensions
The cabin of the Gulfstream G150 is spacious and designed with passenger comfort in mind. With a height of 5 feet 10 inches, width of 5 feet 11 inches, and length of 17 feet 8 inches, the cabin can accommodate up to 7 passengers in a luxurious and relaxing environment.
Cabin Configuration
The cabin of the Gulfstream G150 can be configured to suit the needs and preferences of the passengers. It offers a range of seating options, including club seating, divans, and individual seats. The cabin also features a well-appointed refreshment area and a private lavatory for added convenience.
Features and Amenities
Seating Capacity
The Gulfstream G150 can comfortably seat up to 7 passengers, making it an excellent choice for small to medium-sized business groups or families. The seating configuration can be customized to provide maximum comfort and convenience during the journey.
Entertainment Systems
Passengers on board the Gulfstream G150 can enjoy a variety of entertainment options throughout their flight. The aircraft is equipped with a state-of-the-art audio and video system, allowing passengers to watch movies, listen to music, or stay connected with the latest news and sports updates.
Connectivity Options
Stay connected during your flight with the Gulfstream G150's high-speed internet and satellite phone capabilities. Whether you need to catch up on work emails or video chat with family and friends, you can count on a seamless and reliable connection throughout your journey.
Galley and Refreshment Area
The Gulfstream G150 features a well-equipped galley and refreshment area, allowing passengers to enjoy delicious meals, snacks, and beverages on board. The crew can cater to your dietary preferences and ensure that your culinary needs are met during the flight.
Lavatory Facilities
For added comfort and convenience, the Gulfstream G150 is equipped with a private lavatory. This allows passengers to freshen up during the flight and provides a sense of privacy and exclusivity.
Cost and Affordability
Charter Rates
The charter rates for the Gulfstream G150 vary depending on factors such as the duration of the flight, the distance traveled, and any additional services requested by the passengers. It is always advisable to contact a reputable charter operator for a customized quote based on your specific requirements.
Operating Costs
In addition to charter rates, it is important to consider the operating costs associated with flying the Gulfstream G150. These costs include fuel, maintenance, crew salaries, and insurance. However, by choosing a reputable charter operator, you can rest assured that these costs are taken care of and you can enjoy a hassle-free journey.
Ownership and Leasing Options
For those who require frequent private jet travel, ownership or leasing options for the Gulfstream G150 may be a viable alternative. These options provide greater flexibility, allowing you to customize the aircraft according to your preferences and travel needs.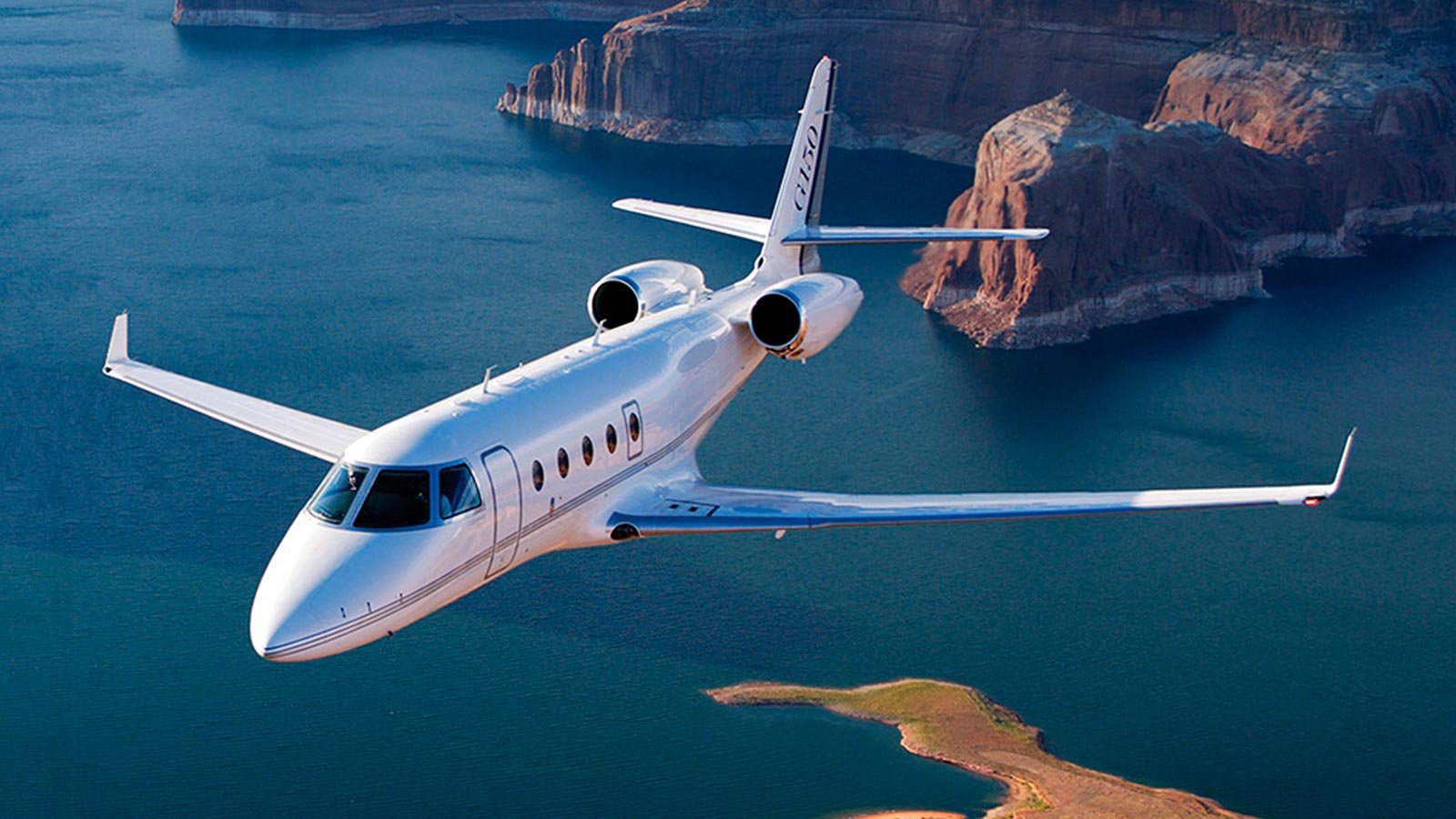 This image is property of pixabay.com.
Advantages of Choosing Gulfstream G150
Comfort and Luxury
The Gulfstream G150 offers unparalleled comfort and luxury, ensuring that you arrive at your destination feeling refreshed and rejuvenated. The spacious cabin, plush seating, and premium amenities make the journey a truly pleasurable experience.
Flexibility and Convenience
With the Gulfstream G150, you have the freedom to choose your own itinerary and travel at your own pace. You can avoid the hassle of commercial airports and long security lines, giving you more time to focus on your business or simply relax and enjoy the journey.
Privacy and Productivity
One of the biggest advantages of flying on a private jet is the privacy and productivity it offers. Whether you need to conduct important meetings, have confidential discussions, or simply work in a quiet environment, the Gulfstream G150 provides the ideal setting for maximum productivity.
Customization Options
The Gulfstream G150 can be customized to suit your personal preferences and needs. From the cabin configuration to the selection of in-flight amenities, you have the ability to tailor the aircraft to your specific requirements, ensuring a truly personalized and luxurious experience.
Popular Business Routes in the UAE
Abu Dhabi to Dubai
The route between Abu Dhabi and Dubai is one of the busiest in the UAE, and the Gulfstream G150 provides a convenient and efficient way to travel between these two major cities. With a flight time of just under 30 minutes, you can avoid the long drive and arrive at your destination in no time.
Dubai to Sharjah
For business travelers looking to visit or commute between Dubai and Sharjah, the Gulfstream G150 offers a quick and hassle-free solution. With its excellent range capabilities, this aircraft can complete the journey in less than 20 minutes, allowing you to make the most of your time.
Ras Al Khaimah to Abu Dhabi
Traveling from Ras Al Khaimah to Abu Dhabi can be time-consuming, especially when traffic is heavy. By opting for a private jet charter on the Gulfstream G150, you can bypass the traffic and arrive at your destination in approximately 40 minutes, saving valuable time and ensuring a stress-free journey.
Charter Operators in the UAE
Luxury Charter Companies
There are several luxury charter companies in the UAE that offer Gulfstream G150 charters. These companies specialize in providing high-quality services and ensuring a seamless and enjoyable travel experience for their clients. Some notable luxury charter companies in the UAE include XYZ Luxury Charters, ABC Jet Charters, and 123 Exclusive Aviation.
Exclusive Operators
Exclusive operators in the UAE cater to clients who require utmost privacy and exclusivity. These operators offer personalized services and go above and beyond to meet the unique needs of their clients. Examples of exclusive operators in the UAE include VIP Jet Charter, Elite Aviation, and Prestige Charters.
Local Service Providers
Local service providers in the UAE offer a range of charter options, including Gulfstream G150 aircraft. These providers are well-established in the region and have a strong network of resources and contacts to ensure a smooth and efficient travel experience. Local service providers such as UAE Jet Charter, Gulfstream Travel, and Emirates Air Charter are trusted names in the industry.
Booking and Reservation Process
Availability and Scheduling
To book a Gulfstream G150 charter, you can contact a reputable charter operator directly or utilize an online platform that specializes in private jet charters. The operator or platform will provide you with information on availability, and you can schedule your flight based on your preferred date and time.
Price Quotes and Payment
Once you have provided the necessary details, such as the departure and destination airports, desired departure time, and the number of passengers, the charter operator will provide you with a customized price quote. Payment can be made through various methods, including credit card, bank transfer, or online payment platforms.
Customization Requests
If you have any specific customization requests, such as in-flight catering, special seating arrangements, or additional services, it is important to inform the charter operator in advance. They will do everything possible to accommodate your requests and ensure that your journey is tailored to your preferences.
Safety and Security Measures
Certifications and Standards
Gulfstream G150 operators in the UAE adhere to the highest safety standards and hold certifications from reputable aviation authorities, such as the UAE General Civil Aviation Authority (GCAA) and the International Standard for Business Aircraft Operations (IS-BAO). These certifications ensure that strict safety protocols are followed at all times.
Aircraft Maintenance
The Gulfstream G150 undergoes regular and rigorous maintenance checks to ensure optimal performance and safety. Maintenance is performed by qualified technicians who follow manufacturer guidelines and conduct thorough inspections and necessary repairs or replacements.
Security Protocols
Private jet charters prioritize the safety and security of their passengers. Measures such as passenger screening, luggage checks, and secure facilities are in place to ensure a safe and secure travel experience. The crew are trained in emergency procedures and are equipped to handle any unforeseen situations.
Personalized Travel Experiences
VIP Services
To enhance your travel experience, many charter operators offer VIP services, which include personalized assistance from the moment you arrive at the airport. This can include expedited check-in, dedicated customs and immigration clearance, and access to exclusive airport lounges.
Catering and Dining
Catering services are available on board the Gulfstream G150, allowing you to enjoy gourmet meals, snacks, and beverages during your flight. The catering can be customized to your preferences, whether you have specific dietary restrictions or simply crave a favorite dish.
Ground Transportation
To ensure a seamless journey from start to finish, charter operators can arrange ground transportation for you and your party. Whether you require a chauffeured limousine, a luxury SUV, or a private car, the operator will coordinate the details and ensure that you arrive at your destination in style and comfort.
In conclusion, the Gulfstream G150 is a top choice for business jet charters in the UAE, offering a combination of performance, luxury, and customization options. With its impressive range capabilities, this aircraft allows passengers to travel conveniently between popular business destinations in the UAE. Whether you choose to charter the Gulfstream G150 for a short domestic flight or a long-haul international journey, you can expect a comfortable and memorable travel experience.